Stunning Afforestation in Makit County
Makit County, in the southwest of Kashgar Prefecture in northwest China's Xinjiang Uygur Autonomous Region, is located at the fringe of Taklimakan Desert and surrounded by sand on three sides. The county seat is only 5 kilometers away from the desert, with desert area covering 90% of the county's territory.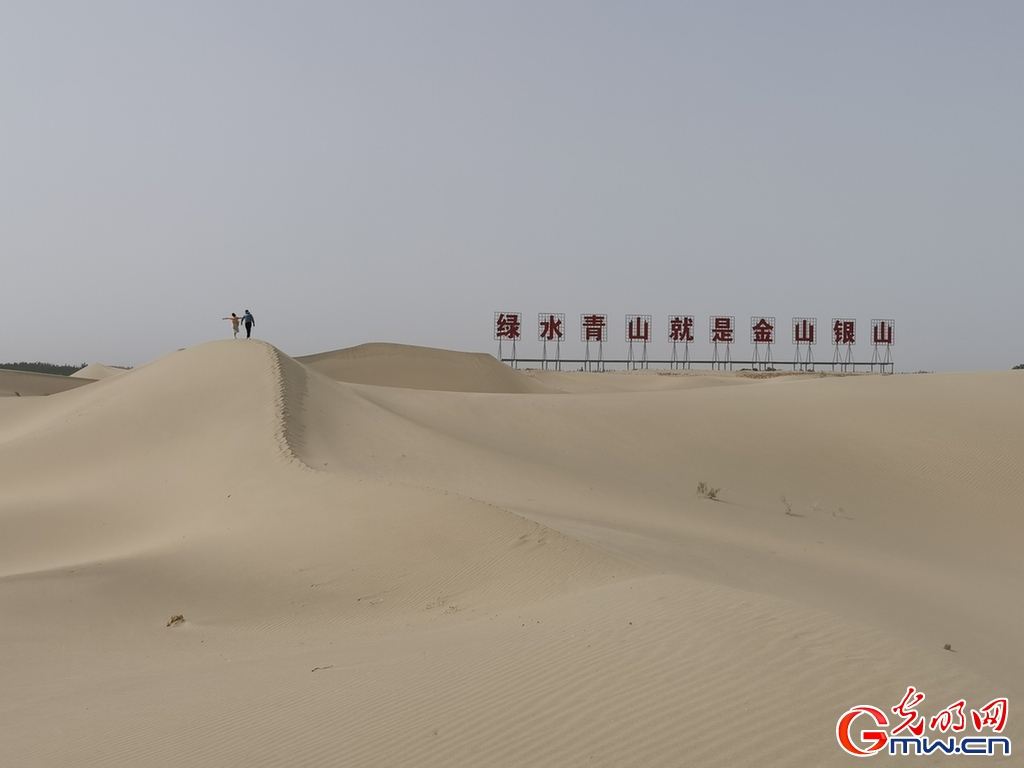 The remains of the desert near the Wind Protection and Sand Fixation Ecological Construction Project, a site to let visitors experience the ecological condition in Makit County in the past. (Junye Zhang/Guangming Picture)
Arid climate makes Makit County severely deficient of water, with an average annual precipitation of only 56.6 millimeters and an evaporation capacity of 2001.8 millimeters. In addition, the county's fragile ecological environment makes it prone to sandstorms and earthquakes. On average, the county would be confronted by sandstorms for over 150 days of the year.
In 2012, to improve the ecological environment of the region, the local government decided to implement a wind prevention and sand fixation ecological forest project, by building an ecological protection screen safeguarding the region from the Taklimakan Desert.
The planned total area of the afforestation project is 1 million mu (around 66,667 hectares), which will be constructed over three periods. Different varieties of trees, including haloxylon ammondendron, euphrates poplar, sea-buckthorn, and oleaster, will be planted according to the topography of different areas.
Over the past nine years, 41,000 mu (around 2,733 hectares) of the planned afforestation area has been completed, with 220 million trees planted. By 2018, the annual precipitation in Makit County increased to over 100 millimeters, and sandstorm weather was reduced to less than 50 days a year.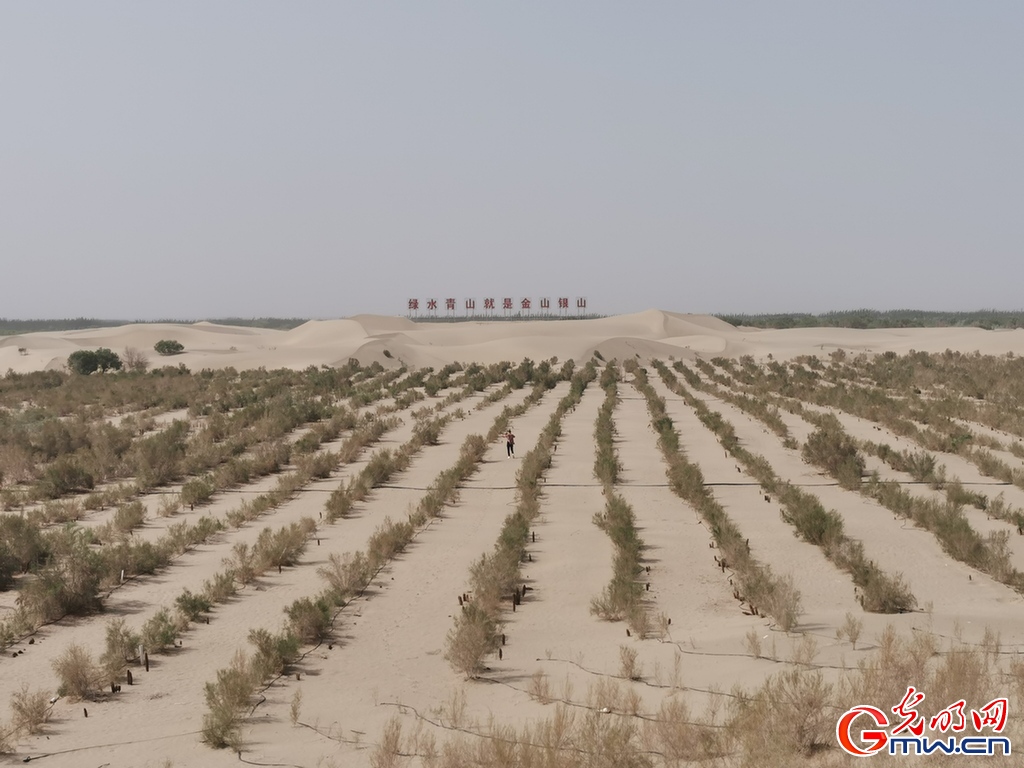 The Wind Protection and Sand Fixation Ecological Construction Project (Junye Zhang/Guangming Picture)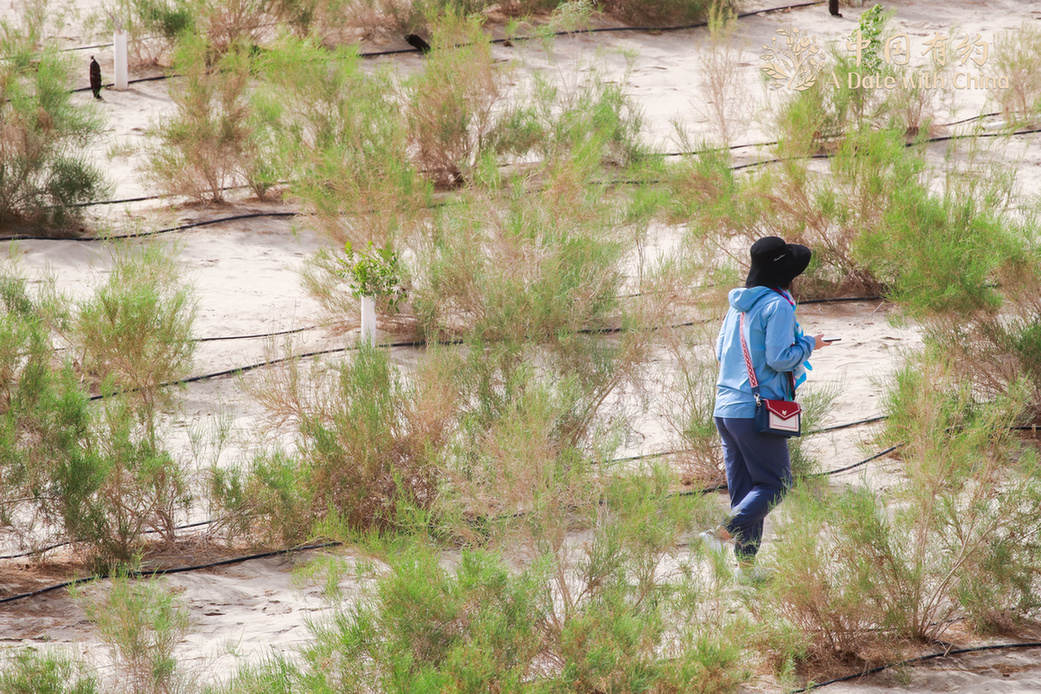 The Wind Protection and Sand Fixation Ecological Construction Project (Photo provided by A Date with China)
The afforestation project took tremendous efforts by both the local government and residents, as they strived to turn a desert into an oasis. The once barren area covered by sand dunes are now being transformed into an ecological haven. In the future, one can only anticipate better living conditions for the people in Makit County, and a better economic prospect.
[ Editor: JYZ ]